Things I have tried
Researching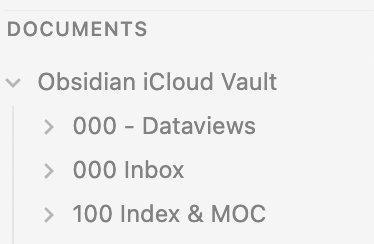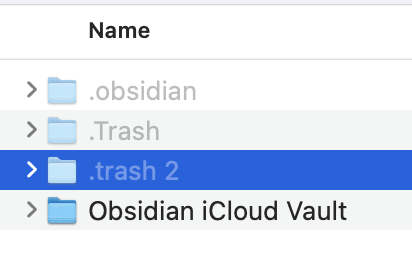 What I'm trying to do
I'm using Obisidan mobile, or trying to. Having an issue where files that are not in any folder to not show up on the phone. My structure looks like the below screenshot, and anything not in these folders (or my others ones not show) do not appear. Do I have the cloud file structure not setup correctly?
Below is also a screenshot of my finder, and loose files not in a folder will show up outside of the "Obsidian iCloud Vault" folder instead of inside, which is probably the issue. New files automatically placed outside a folder, which seems the correct behavior, so not sure what's going on.
I also don't know why I have 2 trash folders. ".Trash" doesn't have anything in it (".trash 2" has all my deleted files)… and when I delete .Trash", it comes back. Not sure if this has anything to do with it.
Another strange thing is that the app isn't behaving as expected. my files don't display properly and I can only see the map, not the actual file contents. I have an old iPhone 7, but the latest iOS sofware.