Dear community,
I've just released the 'python lab' plugin that I made to experiment with python in obsidian. (and perhaps other languages)
The plugin was born as a simple plugin to test 'finding similar notes' algorithms in python but evolved into something more general that now can handle list, texts, chat, etc.
It's mostly an app that exposes scripts.

That then is configured through settings.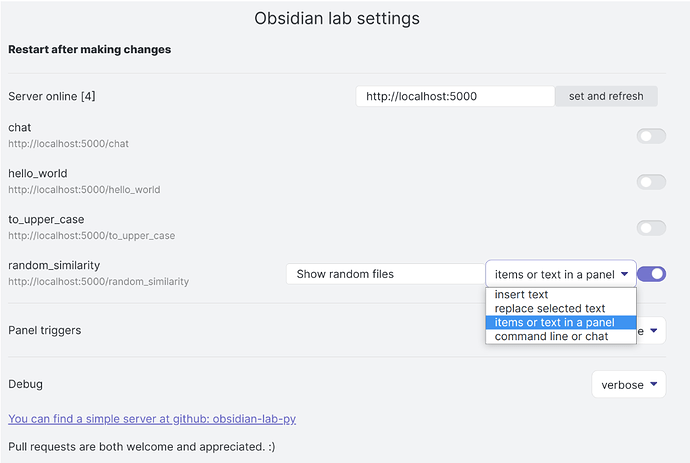 To be used in obsidian.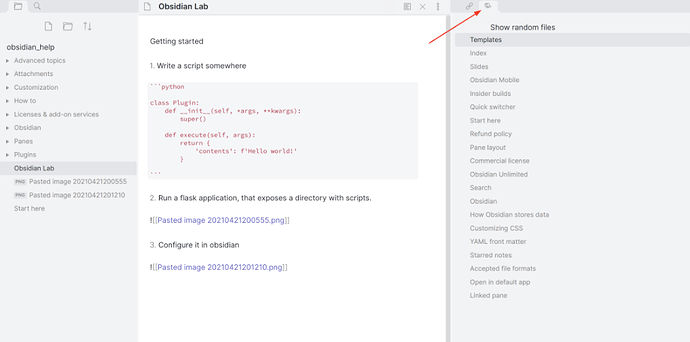 The plugin can be installed from obsidian.
I Would love some feedback on the plugin, and please feel free to share any cool script that others could use.