Use case or problem
Currently there couple bugs with how context menu works.
Spell checker menu is not accessible with Menu key on keyboard and with right click it's not works with arrow keys.


Another issue that when you select misspelled word and right click on it you get spell check menu instead of Cope/Paste one.


Proposed solution
Move Spell check into native context menu. It will fix both issues and provide default way how this handled in other applications. Also will enable using menu with keyboard.
Chrome example: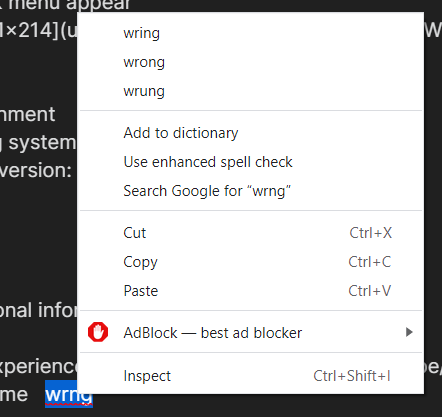 Current workaround (optional)
Use mouse for spell check And keyboard for copy/paste. But this slow down editing experience a lot. (for me it make editor not usable at all)
Related feature requests (optional)