Pressing the Menu key opens a different context menu to what it used to.
Using a URL for example, the context menu should open at the text cursor within the link. Instead it is opening a menu at the location of the mouse pointer, without the option to copy the URL, as well as missing some other options.
Steps to reproduce
Install Obsidian fresh: v1.0.3, same installer.
Create a new vault
Make a new note with a URL
Expected result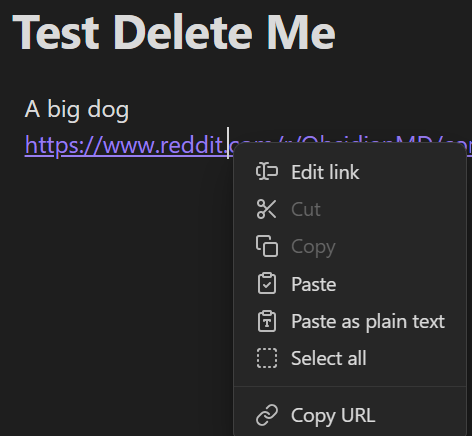 Actual result

Environment
Operating system: Windows 10, Obsidian version 1.0.3 with the same installer.
---
Additional information
Where can I get a log file? Don't know if this will help as I can reproduce it on a completely new install.