Use case or problem
Questions are absolutely core to the way that I organize my notes.
I would love to be able to search through my questions by writing [[? some term]]. For example, if I search a question mark, it pulls up this: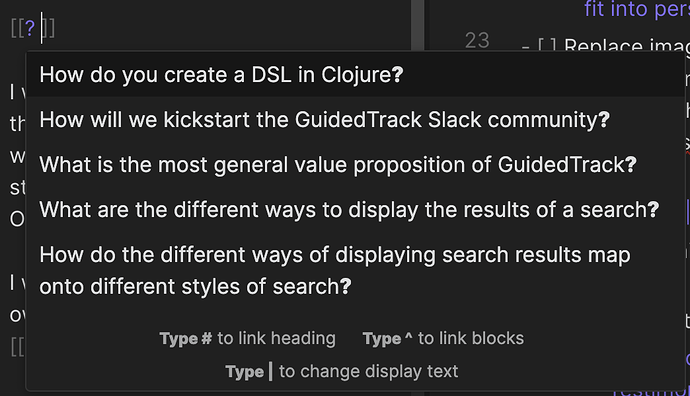 And I want to be able to have this work

In general, I don't want to have to remember the order of words in a page title to find it via autocomplete.
Here's another example from back in my Roam days (Roam fixed it btw and it makes a huge difference):
If I have a page [[The user believes that their actions in the app lead to goal achievement]] and I searched [[goal achievement user]], it currently won't pull it up in Obsidian and that feels very wrong.
Proposed solution
Make the order of words that I write not matter for autocomplete!
Current workaround (optional)
Scrolling through the list. This will be exhausting once I have more questions!
Related feature requests (optional)