Things I have tried
Hello!
I tried to apply a line jump after a list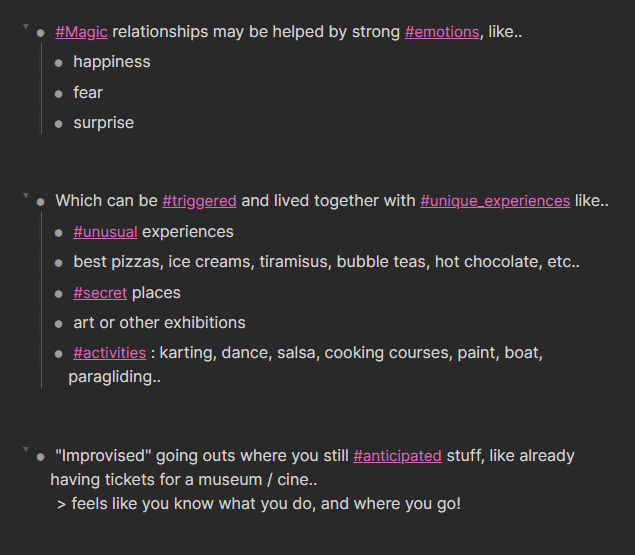 You can see, there are even multiple "Enter" between each list.
But, in display mode, it feels like these line jumps just don't work, and the list feels weird…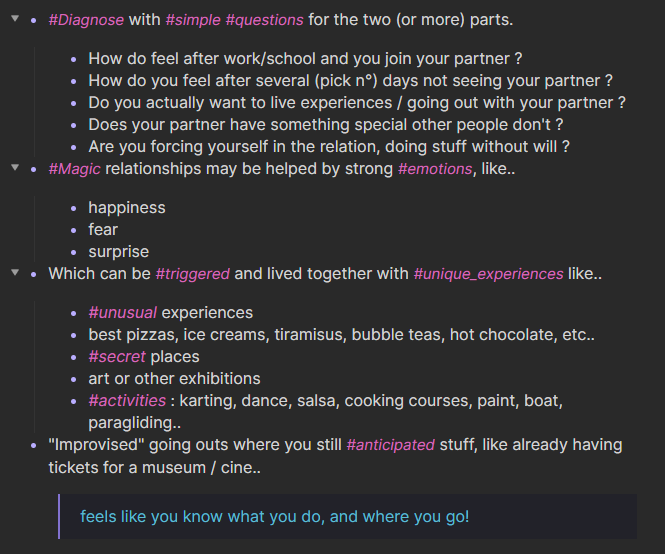 What I'm trying to do
So I've tried multiple things like deleting all these "Enter" but doesn't change anything…
Fun fact : when not developped, these lists are nicely spaced !

I'm pretty lost inside this, and it's not the first time and it's 200% probable there are many things I don't understand in outlining.
Thank you for your help!
matelon