What I'm trying to do
I use the laptops touchpad which often doesn't work at critical times, therefore I really need a navigation keyboard to help replace the mouse for navigation. I have read some forum and some has fixed solution, but I can't fix it.
Things I have tried
Based on Hotkey to navigate between panels - #10 by malecjan, switching pane can be assigned by commands:
"Focus on pane to the left"
"Focus on pane to the right"
But I can't found anything than: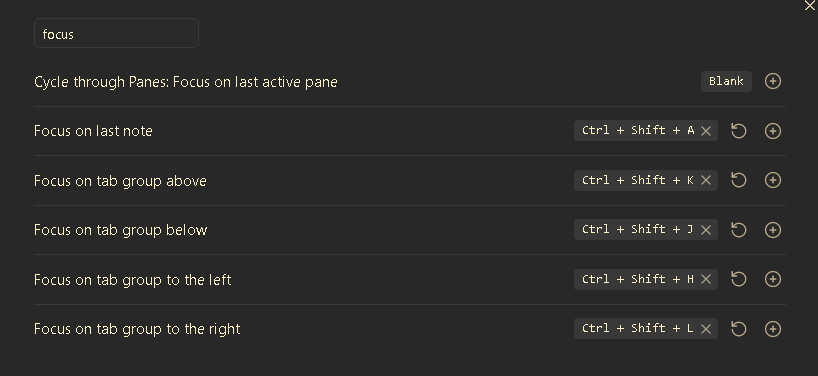 Focus on tab group is whole different function, it doesn't navigate panes.
The other way, I have done using cycle through panes but has no Focus on pane to the left/right/up/down.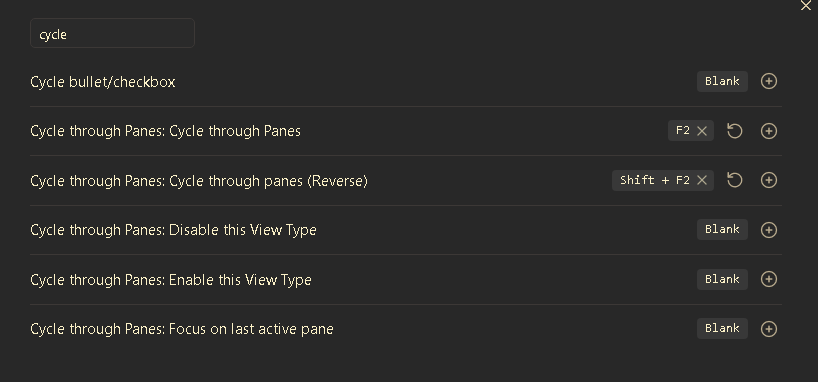 The cycle through panes function is not what I meant, it's only navigate the top left panes.
Is there any solution for the problem?