Hey there I was wondering wether it is possible to make Kanban Boards in Obsidian. I really like the way Trello or MeisterTask help me organise my projects, this is what I mean with Kanban Boards: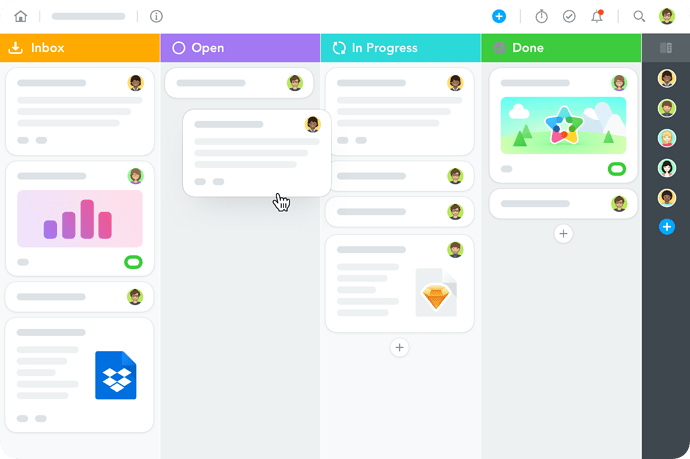 I have seen some MD Kanban Board implementations, but nothing native in Obsidian. Right now I manually made some boards for my projects using tags to make the tasks searchable so I can also get a list of e.g. all tasks in progress: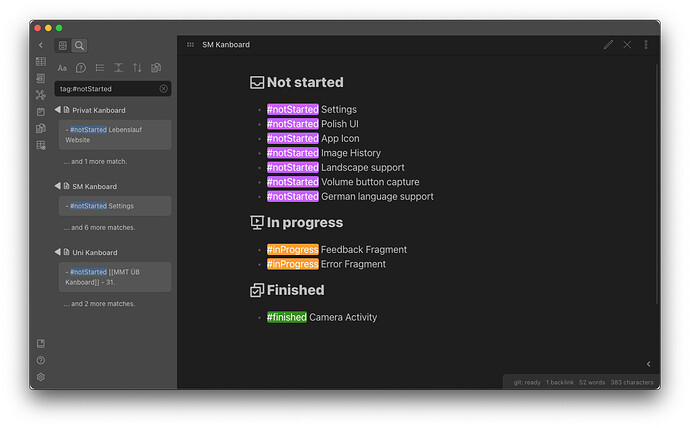 It is really barebones and since im kind of an Obsidian noob I wanted to ask you guys for suggestions (plugins too). Especially helpful would be:
Drag and drop of list items
Auto append tag when adding a new list item
A way to embed all elements with a certain tag (so I can see all inProgress items without having to pull out the big search tool)
Of course any other suggestions that would be useful are really appreciated, too!