For the last 6 months, I was using Simply Jekyll to publish my working notes. While it was easy, I wanted some visual and workflow change that syncs with my Obsidian workflow. And I made a new Jekyll theme with those changes - here is Jekyll Garden! See the demo, fork from Github, or see it in action!
Few good features :
Feed-view, with an option to hide notes from the feed.
Static Homepage and Feed homepage option.
Supports permalink and other Jekyll features.
Easy to set up, no need for Netifly or any servers.
Dark / Light theme, System Theme support.
Sample Screen :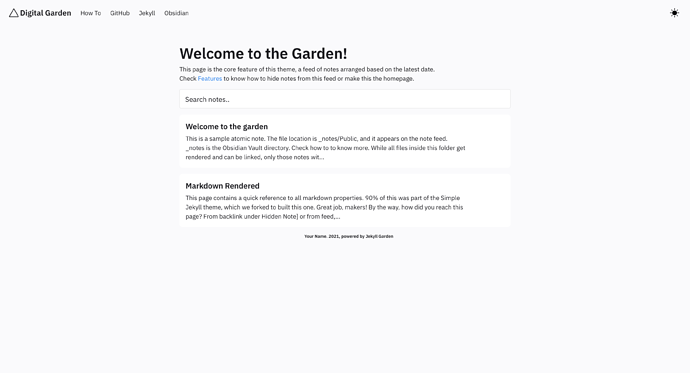 Dark Mode: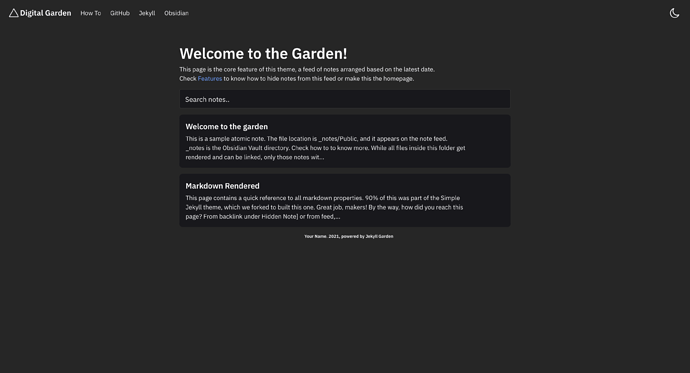 Read my Obsidian workflow here.