What I'm trying to do
If, for example, I have documentation like the .htm help system downloaded locally for 3ds Max, and I want to network the pages similarly to the help but within Obsidian, what is the best way to go about this? I have looked into pandoc and experimented with linking to embedded pdf pages. Unfortunately, I have not had too much luck getting a system I can comment on the documentation in the context and pointing to the specific parts.
I know I probably should have done a little more legwork, but if anyone can point me in the right direction, it would be much appreciated.
Not sure this helps at all, but here is a picture of a page of the documentation with the page source shown below.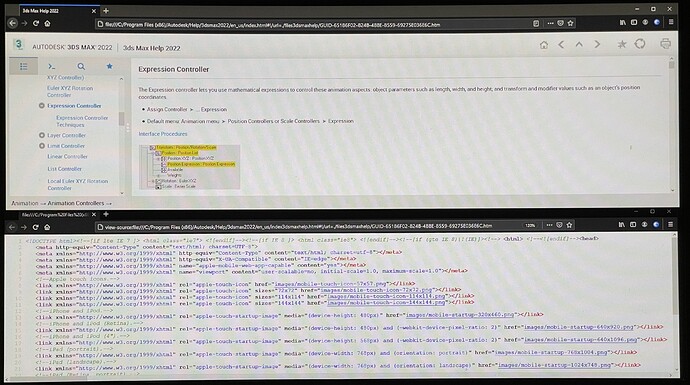 Thanks very much.