I need help to optimize the workflow of "Export to pdf".
When I optimize my obsidian notes for the pdf export, I have to
<start loop>
click the right mouse button, choose "Export to pdf"
then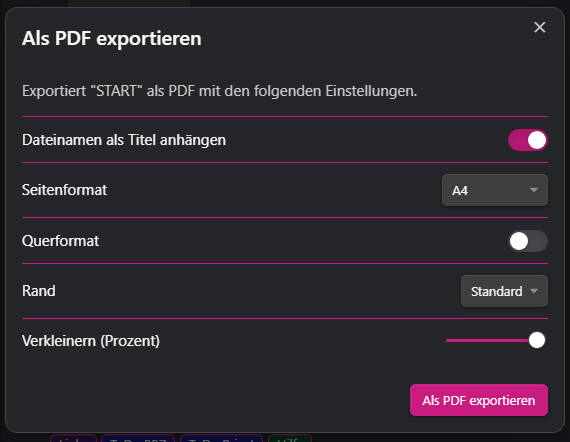 press "Export as pdf"
choose Folder and save
commit overwriting
<end loop>
I'd prefer a button or a shortcut which I click and get the pdf immediately in my standard pdf viewer (Adobe Acrobat).
Any suggestions?
(I haven't found a plugin or an answer in this forum and in reddit.)