Hi,
I observe a constantly high CPU load with my local vaults on macOS Monterey, except for the sandbox vault.
Things I have tried
I enabled safe mode
I disabled all core plugins
I disabled the legacy editor
I re-installed Obsidian (ie, move app to trash, download & move app to /Applications)
Nothing of these steps changed anything.
CPU load for the main process remains constantly high, between 60% and 95% (mostly around 80%).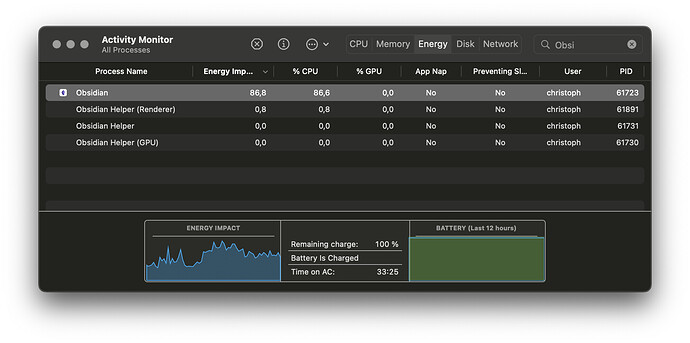 The Sandbox vault show a near-zero CPU load.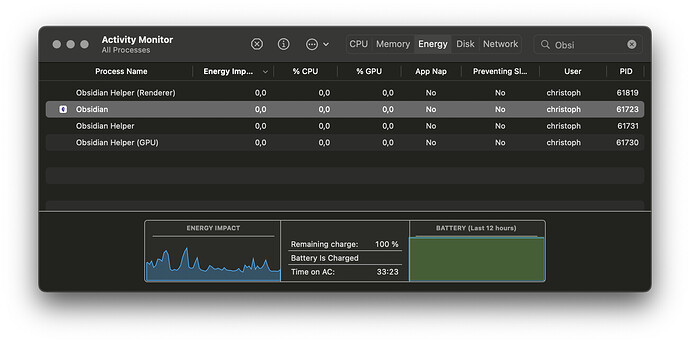 The Performance tab of the Web Dev Tools shows near-zero CPU for most of the time, while the Activity Monitor continuously shows a high load.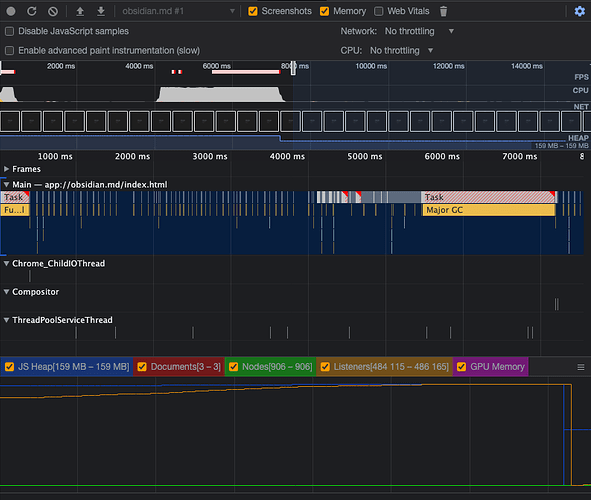 Profile-20220629T192925.json.zip (181.1 KB)
When I created a fresh vault from an existing folder (a quite small one, 470 files, mostly non-Markdown files), CPU load is as low as when using the Sandbox vault.
Which makes me wonder if all of my local vaults have some issue with their config or caches?
How can I troubleshoot this further?
What I'm trying to do
Nothing in particular. I only want to use my vaults without maxing out the fans.