I think this could be related to a past bug report: Linking to the note heading with a number.number omits the period
Behaviour:
Create a Markdown file as usual, set a heading (any level heading will have this issue, just use the hash tag prefixes followed by a space and your heading name).
Change the heading name to include a number and a dot or a right parenthesis.
Notice now the TOC lost the heading number!
Screenshot: Green arrows show correct TOC (Outline of Heading) and the red show the incorrect interpretation due to loss of the prefix numbering.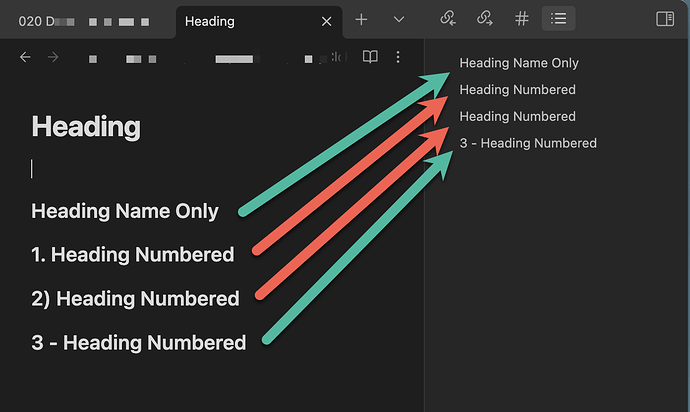 Expected:
The TOC heading number should be there.
Work around for now:
I started using hyphens (even though it looks ugly) instead of a dot or a parenthesis as it should be in a heading and it works just for my notes, not for sharing as that may confuse people.