Hello, fellow Obsidian users
I've been ironing out some kins in my Obsidian workflow, specifically footnotes and links placement.
I am looking for a way to do something like a footnote, the bottom end of which could be placed anywhere in the text.
Things I have tried
I'd look through the Obsidian forum, community plugins, and help docs. Nothing resembling my use case came up.
What I'm trying to do
Basically, I am looking for a way to do something like this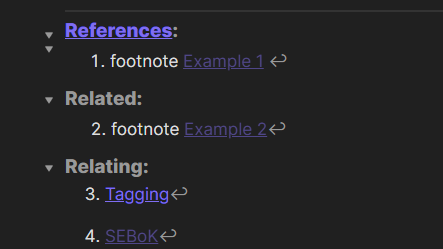 instead of this