Can anyone help me figure out where to find/how to identify the colors within a custom theme? I'm trying to create a custom callout, and I want the actual color to match the standard blockquote embed. But I can't find that color in the theme css.
The theme has options to recolor most of the specific embed styles, and I can get any of those to work. But I haven't been successful at locating what is the source of the main blockquote background color in the theme. (My CSS knowledge is rather sketchy.)
I can get this (see the top block - time):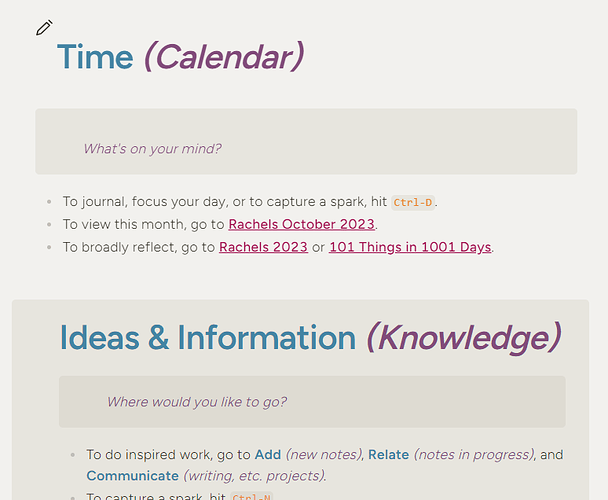 (See how the background is basically "blank" – blends in with the main note background?)
Or this: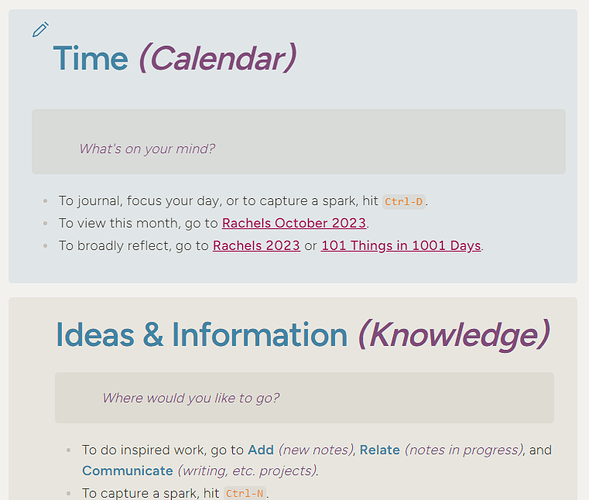 But I'm wanting the colors to match the block below it, and I can't seem to figure out where that color is coming from.
(BTW, this note is a work-in-progress built on Nick Milo's Ideaverse Home note.)
The theme I'm using is Dayspring (the Light version).