Use case or problem
Creating mindmaps from existing spatial connections
Proposed solution
Being able to drag a node from a graph with all single-connecting nodes directly into canvas.
Expected behaviour: to drag that node as a card, with the linked cards linking to it in the appropriate direction.
Additionally, if there is a note already in a canvas which links to other notes, pressing a hotkey could generate those as adjacent cards on the canvas, with link arrows drawn.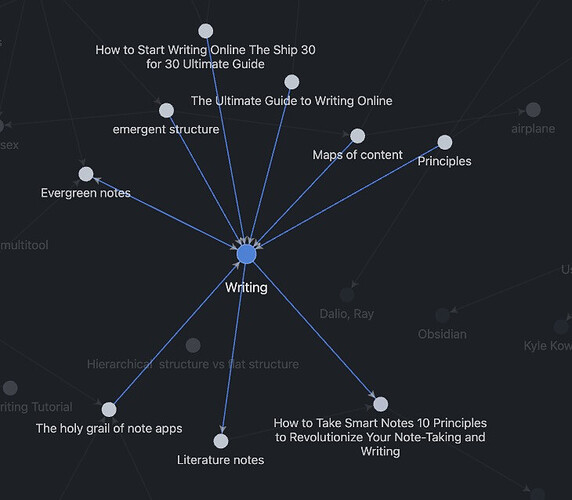 Related feature requests (optional)