Hey guys!
What I am trying to do
I try to create an easy system to follow the process of the lot of projects that I am working on. So my idea was a table query that has a first column with the dates and in the second column there are the project files that has the link of the daily note. I use the "w-" sign for my project notes.
Things I have tried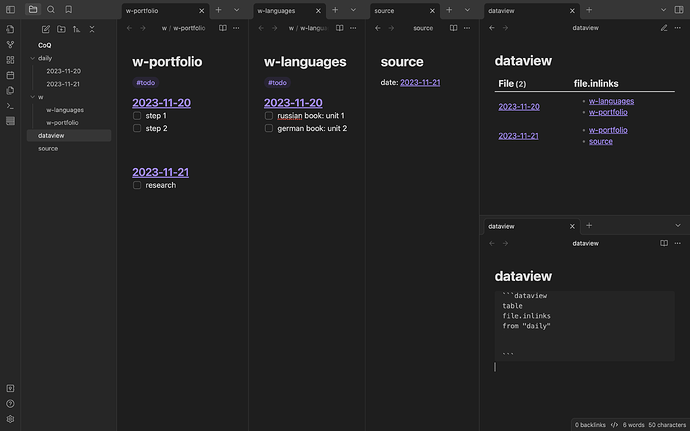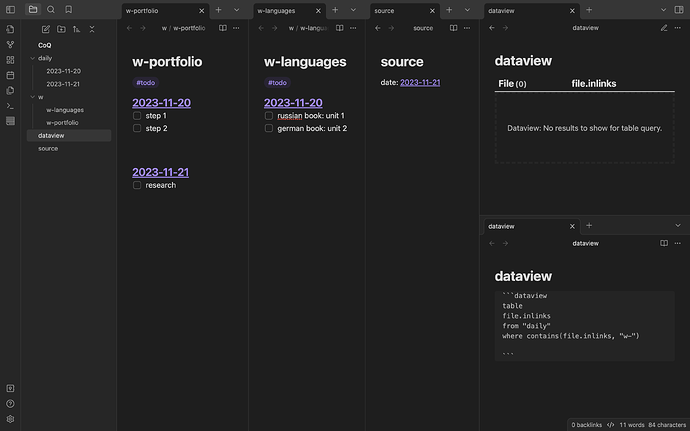 I don't really understand why it doesn't work. I also tried with other ways, and I tried dataviewjs, but it didn't work.
Do you have any ideas how to solve this problem?