Hi All,
Apologies for posting this if it's a dumb question however I've been staring at my screen trying to solve this and it's causing me headaches.
I have a note for each Continent in my D&D world that looks like this: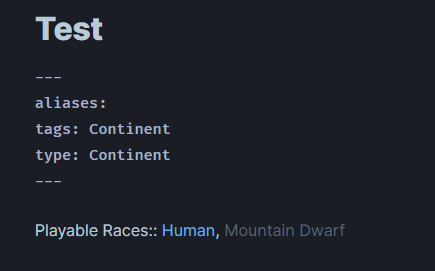 And a note for each Race that looks like this: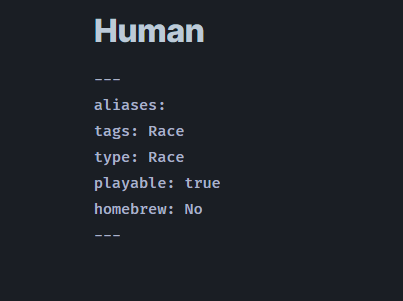 and I've written the below query that displays like so:
Query:


Result:

However when I try to add another WHERE clause like below the query then returns nothing:


I'm struggling to figure out why it returns nothing even when the field has values.
Any help would be greatly appreciated where the help is changing how my metadata fields and inline fields are setup or editing the query.
Again apologies if this is a stupid question.
Kind Regards,