Hi! I'd love some help for formatting.
I've started logging my meals in my daily notes.
I use this code:
TABLE typerepas as "Type de repas", heurerepas AS "Heure", faimavantrepas AS "Faim avant", repas AS "Repas", faimapresrepas AS "Faim après"
FROM "Daily notes"
WHERE typerepas != FALSE
LIMIT 15
SORT file.cday DESC

Currently it looks like this: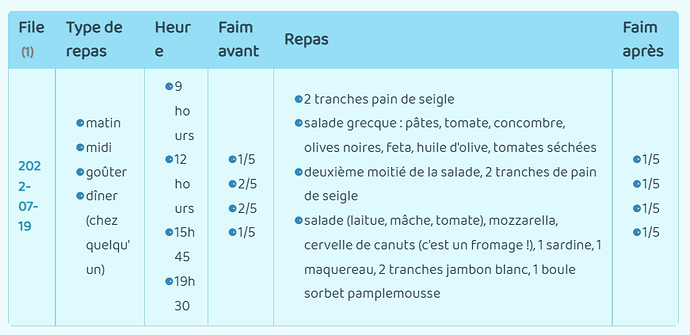 Is there a way to "clean it up" so that each bullet point has its own row, so that the columns are aligned for each meal instead of having the daily info and not being properly aligned?
Thanks so much!