I always found the integration of anki cards extremely messy. So I copied a bit of css together and this is what came out.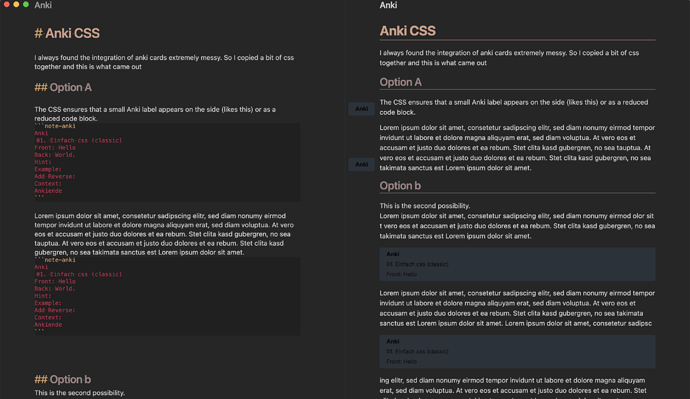 When hovering the whole block is displayed.
To insert the code block I use templates and hotkeys.
I started with this:
and made some additions.
I am happy if someone adds to the solution or develops it further.