This is a feature request to have opt+enter hotkey to open up the context menu i.e. the right click menu.
Here's a screenshot of the menu to be brought up: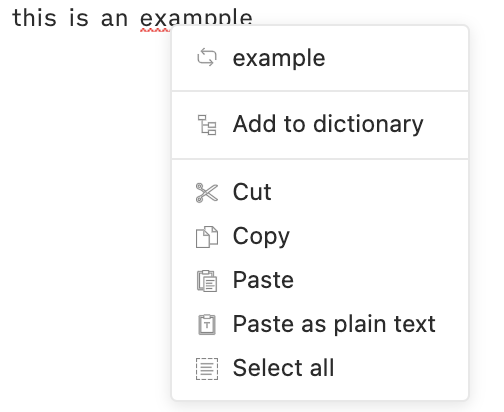 Use case or problem
If there's a spelling correction for a word, we use the mouse to right click the word to open the context menu to correct it.
Another use case would be to highlight a few lines and Extract current selection... if that plugin is enabled as well.
Proposed solution
Allow users to configure the context menu hotkey. Maybe a good default is option+enter, which is similar to Jetbrain's hotkey for showing the context menu