When opening new files through link jumping to certain parts of the notes, using bookmarks 2 plugins (and 1 CSS) create issues.
Ordered by how severe of a lag it creates (from top to bottom):
Multi-Column Markdown
Advanced tables (which I easilily got rid of - the issue is fixed)
When disabling those plugins the opening time goes down from 1.5 seconds to 0.6 seconds. Here is a video: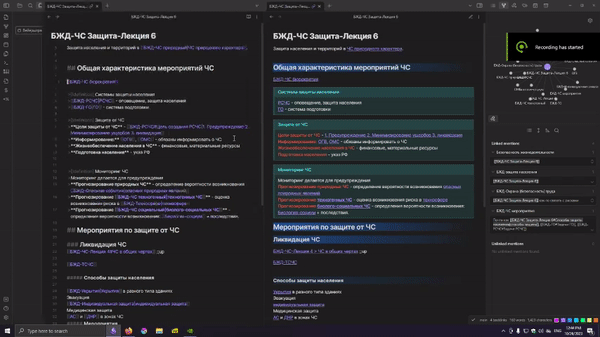 What I'm trying to do
Is it possible to replace the multi-column plugin and CSS so that I can have better performance? Or is it the Obsidian itself has beef with multiple columns in general.
Also, if I can improve the notes opening time even more (to access them at the speed of thought) I would love to hear some suggestions.
Things I have tried
Opened the vault in sanbox, started deleting files/images, turning off custom CSS, community plugins, core plugins to pinpoint those 3 issues.
Having the highest priority in the Windows task manager - it made no difference.
I use:
Obsidian 1.4.16
Windows 10
P.S. I'm not sure if this fits in the "Help" or "Bug reports"