Hello, Obsidian community,
I start using the integrated Mermaid diagrams in my notes.
However, sometimes I would like to modify the block colors and styling/theme of the diagram to fit the light/dark mode of the Obsidian editor.
I read the mermaid documentation but realized the CSS is controlled by using another file/window.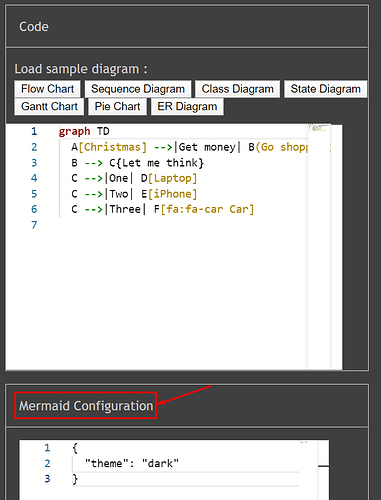 I'm not familiar with CSS. Could anyone provide some example codes to show how to modify those in the mermaid block?
I am using Flowchart, Gantt, and state diagrams. I know we can change the flowchart block color in some way, but I'm not sure how to do so in other diagrams.
Thank you very much!
W.Wang