Use case or problem
I don't like the hybrid editing mode since I feel it's "laggy" when pressing up or down on the keyboard, so I use the Source Mode. And to see if the formatting is right, I use a little window with the Reading Mode on the right.
The problem is that, most times, my cursor is in the middle of the main screen while the little reading window is at the top of the main screen. Because of that, I can't immediately see the part I'm edditing.
I hope this image can help showcase what I mean: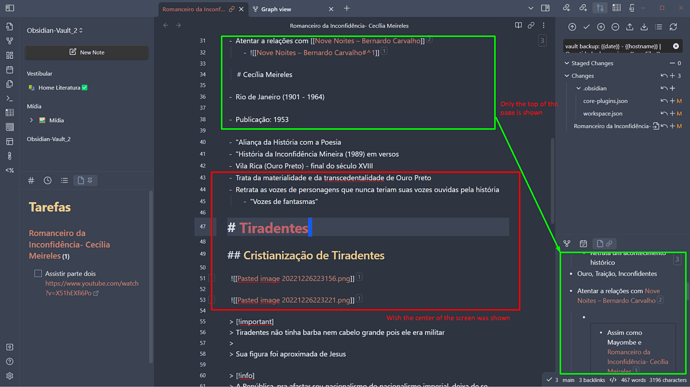 Proposed solution
Have an option, as the user links a tab, to link it to the center of the other tab.
Current workaround
As I use vim binds, I just press zt, to scroll the page down until my cursor is at the very top.
Also
If there is a plugin that already does this or a plugin that zooms out the little page it would be enough.