Please add [Bug] or [Feature] to your post title, then delete this line.
Platform
[X ] iOS
[ ] Android
Obsidian Mobile version: v1
---
Since v1 I am unable to see the ribbon on my iPhone 13.
I have tried deleting the app, get a fresh new app and a test vault but I am still not seeing the ribbon. I am not using any theme at all.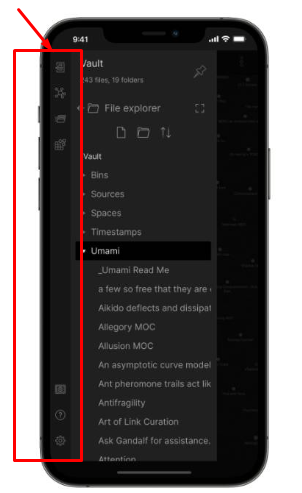 Funny enough, if I go to the App Store, the ribbon is not showing up as well in the screenshots and I don't know how to get access to the button then.