Hello everybody!
In anticipation of macOS Big Sur, I've tweaked Obsidian's icon according to Apple's guidelines and some personal preferences.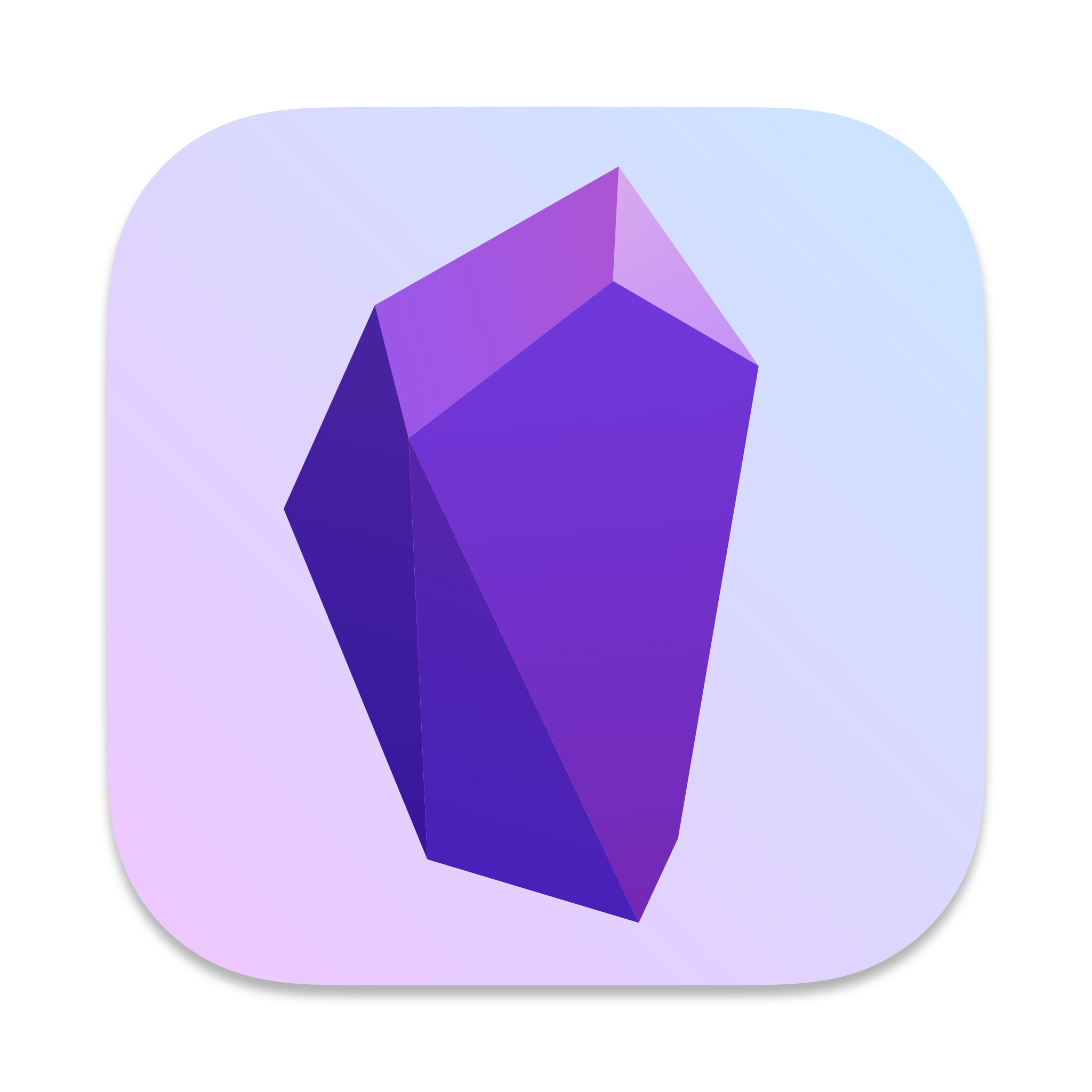 Anyone on a Mac can:
Open the .png with Preview
Select all (Cmd+A) and copy (Cmd+C)
Open Obsidian.app's file info in Finder (Cmd-I)
Click on the thumbnail on the top left-corner of the info panel
Paste (Cmd-V)
Quit Obsidian and remove its icon from the Dock
Reopen Obsidian
Cheers!