Hi all, this has been discussed a bit before on this thread:
But since that thread was primarily introduced as an ABCjs thread, and there's a plugin covering that, I thought I'd start a new thread for Lilypond.
I'm at the point where I have a testing version ready for Lilypond. Here's a quick demo: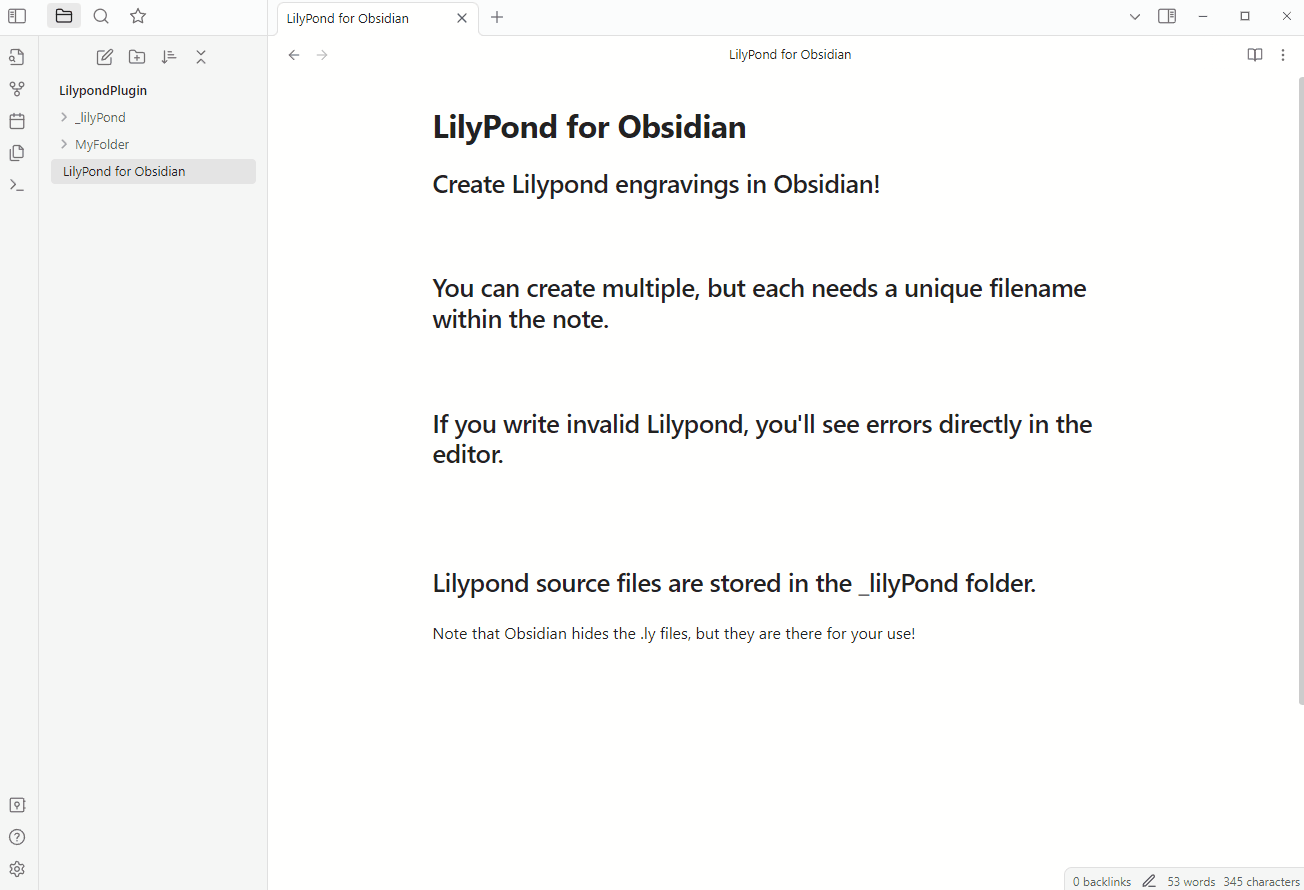 It'd be great to get anyone who is interested to help test it.
Please do NOT test on a primary vault, or back up your vault before testing. This plugin does do some file cleanup on temp lilypond files so in the case of a bad bug you may lose items.
The way this works is it copies the lilypond you write to a .ly file in your vault, then uses your local lilypond instance to compile the lilypond and output a .png file. That png is then loaded as an image into Obsidian.
I have the dev code in a branch on github here: https://github.com/fuzzbyte/obsidian-lilypond/tree/Initial-Version .
Thanks all!