Problem
I frequently take notes where tasks are added. Then I would have to remember to transfer them to my todo-list which is not managed within Obsidian. So I wrote a script to do this for me automatically.
Solution
What the script does is that it takes all lines that you've tagged with a keyword (for example "#todo") and sends each line in an email to the email address of your choice. For me I've chosen the email address for my task system inbox, so that I then process them there.
Example
Here is what it looks like in Obsidian. I add tag two lines with "#todo". Once I'm ready for them to be transferred to my task-system I add the trigger "#task" which triggers the script to take action. The script takes the two lines with todo and sends to my task system, and replaces the tags to show that they've been processed.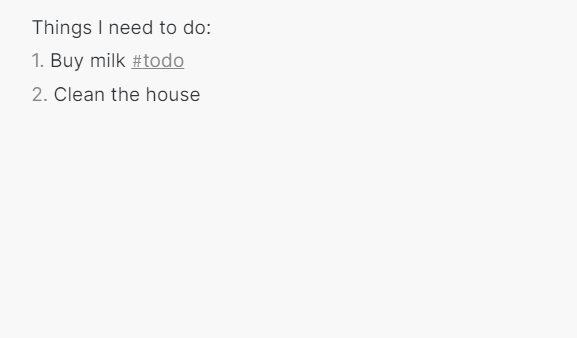 Notes
This is just a small script I wrote to automate my own work. It is written in Powershell (first time ever I programmed in Powershell) and I can't at all guarantee it will work well or not do any damage to your stuff. It works for me. That said, the script is short enough for anyone to easily read it through and make changes.
I would much appreciate if someone would make changes to the script in the future. For example adding a time when the keyword has been entered, that way no trigger would be needed anymore.
I'd be happy to have your feedback or know if you find this useful.
Link
Script and installation instructions here: https://github.com/Gnopps/ObsidianTodo. Requires Powershell (comes with most Windows-computers)