Note: This is only a modified version of the Atom theme. All credits go to @kognise.
I love the original Atom Theme but I found a few css hacks in Meta Post - Common CSS Hacks which I think are essential, and made some minor modifications of my own which make everything just slightly better. I decided to share my version of the theme for those who don't like editing css and making changes on their own. I'll let the images speak for themselves.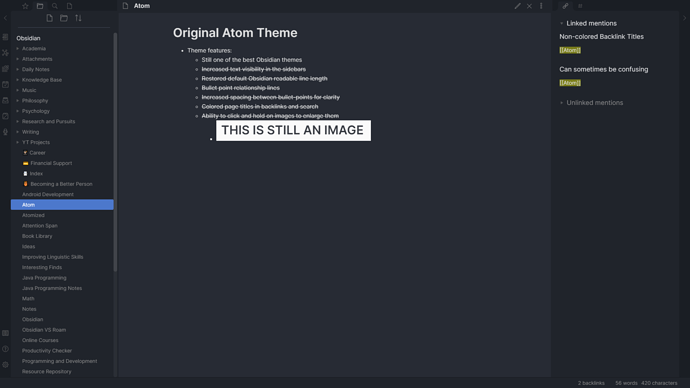 How to install?
Download obsidian.css (10.9 KB)
Make sure you have enabled custom css option in Obsidian
Copy and replace the obsidian.css in your vault folder
Thanks to @death.au and @den for the CSS hacks, and of course, @kognise for the awesome theme.