Problem
I would like to switch from Joplin to Obsidian to try Obsidian but I have a problem with SOME images attached in notes.
Joplin stores all note images in a folder called "_resources".
I have imported the .md notes and the _resources directory (which contains all the images) into my vault.
When I open a note some images from that directory are shown but others show me the message: "the attachment is not created yet"
Image is showed:


Image doesn't show: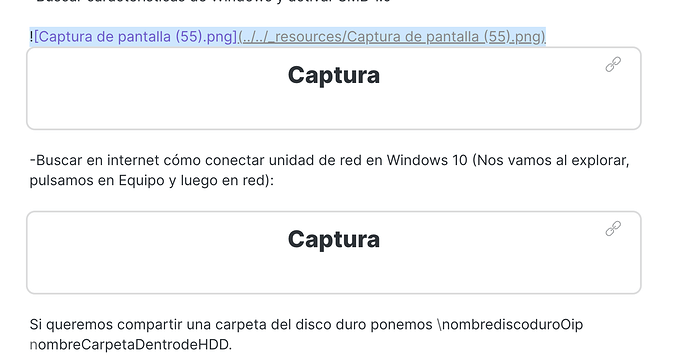 Things I have tried
So I have done two things:
Settings => Files and Links =>
Default location for new attachments: In the folder specified below.
Attachment Folder Path: _resources
But the same thing happens, it shows me some images and not others.
What I'm trying to do
What could I try more?
Thank you!