I have a question about backlinks.
I want to use them for research purposes on a very large number of notes.
I have written a BASH-script to "isolate" searchterms.
I simply searches for all the occurences of the search terms in all the files of the vaults and puts them between [[]].
Also an .md files is generated with the name of the search term and a list of all the notes where the searchterm appears in ![[]]format.
When using the Graphs - which are amazing by the way - you can see the clusters forming around the search terms and the 'connections' between the clusters.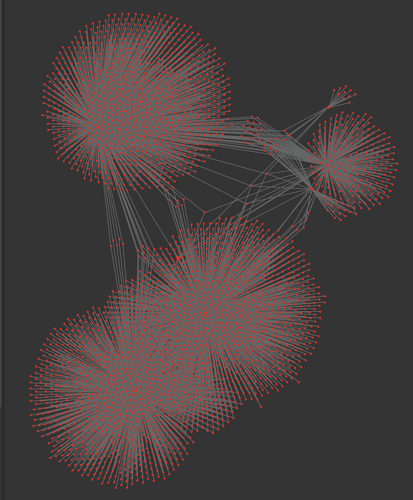 What I tend to see is that the same Graphs can be generated when creating the .md files with list of notes where the term appears and not create the backlink ([[]]reference) in the file where the term appears.
I was wondering:
What would be the added value of putting the backlink reference in the notes where the search term appears?
Or do I oversee something essential that could be of any use later?