I keep getting these error messages when I start Obsidian, but I am not using the legacy editor – it is set to off in my settings. Anyone else having this problem? Neither Outliner nor Zoom are working for me.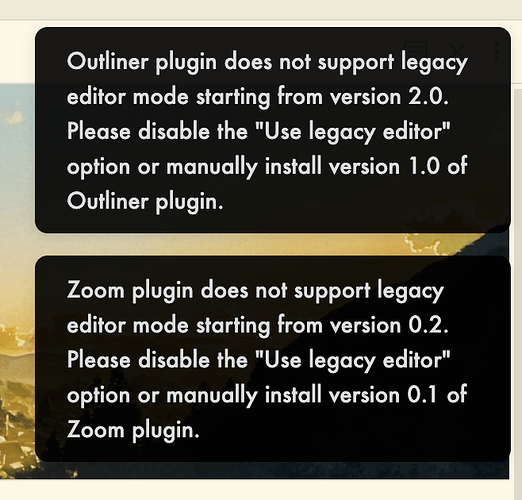 I'm running Obsidian v0.15.8 (installer version: v0.14.15). I have the latest plugin versions downloaded as well
(Outliner 2.3.0 and Zoom 0.7.8).
Things I have tried
Uninstalling/reinstalling Obsidian AND both plugins.
What I'm trying to do
I would just like to get these two plugins to work, as I rely on them heavily every day.