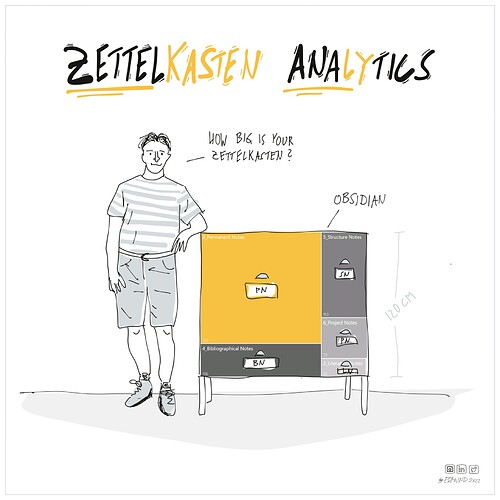 Today my Zettelkasten is 6 month old. When I started note-taking in March 2022, I didn't expect a number of nearly 1000 notes in such a short time.
It was not easy to learn how put things away slowly, so that I'll be ready quickly when needed. Investing time now for time later. It means changing my personal workflow I've trained over years.
And I'm happy with the results. In the "Project Notes" section of my Zettelkasten I now can find 73 smart sketchnotes I've already published here in this forum, on LinkedIn, on Twitter or Instagram.
When did you start with your Zettelkasten? What's your learning experience?