Hi Everyone,
I've been working on this plugin for a little while now and I am (finally) ready to share it. It's called Zen, it allows you to disable parts of Obsidians UI while you are in Zen (=Focus) mode.
I've always loved the design and the usability of IA Writer, it was the tool I used before Obsidian. Due to my ADHD I am easily distracted and… always looking for distractions. IA Writer scratched that "itch" for me and allowed you to go into focus mode. Well, I've added the same functionality to Obsidian <3.
The plugin adds a button in the top left bar, which allows you to go into focus mode. You're able to change which panels should close in the Settings.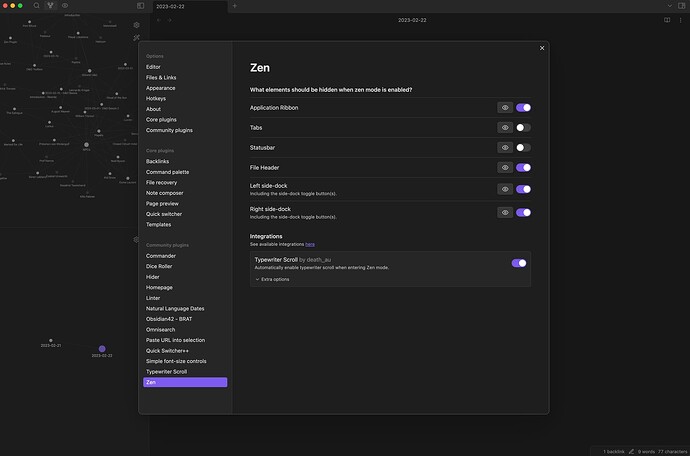 Image 1: Settings screen
---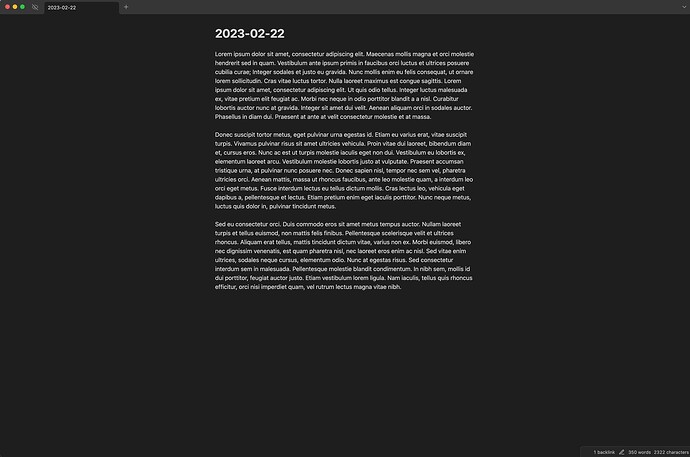 Image 2: In Zen mode
As you may have seen on Image 1, I've also added an Integration system. Which for now, only has one integration (the interface is public on my Github, for anyone who wants to extend it). Like I said before, I love IA writer and found the amazing plugin from death_au called "Typewriter Scroll Obsidian Plugin". Which fit my idea perfectly, so I made connection between our plugins (only if both of them are installed).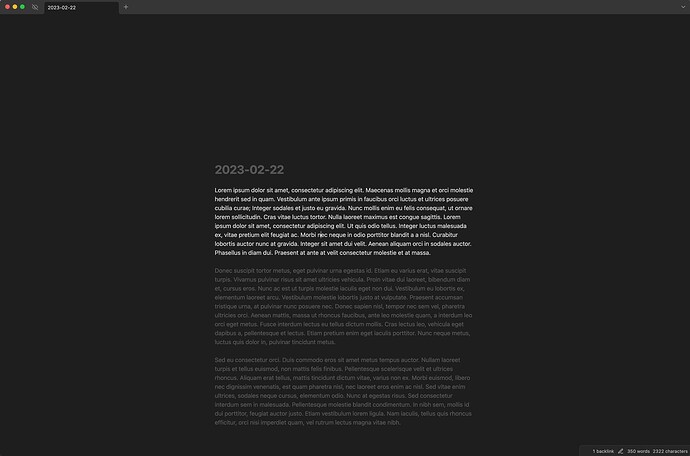 Image 3: In Zen mode with Integration enabled
I've made a pull request for the community plugins releases, so It's not yet on the list but you'll be able to use BRAT. I would love for you all to check it out and tell me what you think! Feedback is always welcome.