Goal
I am attempting to make a Bookshelf/Library using the metadata to pull into a dataview.
example: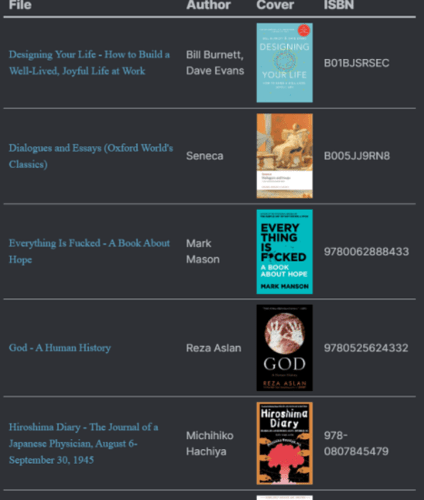 ---
Problem
I am having issues getting my YAML to work.

---
What I have tried
I have looked in the forums, asked on discord, and was sent to the Vault (which didnt really help).
I have tried using a YAML verifier to see if I am doing something incorrect: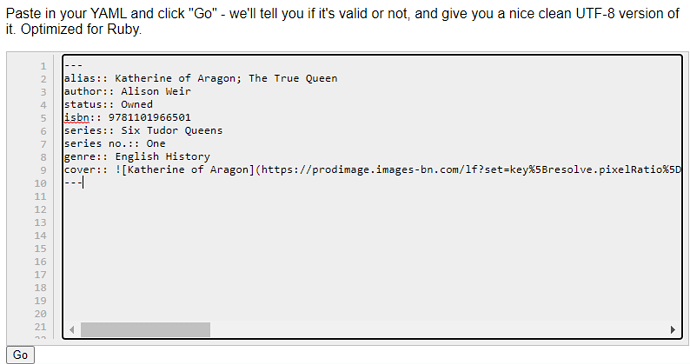 But it keeps telling me that I have valid YAML, whereas Obsidian says it's invalid
I am so confused… What am I doing wrong?