Steps to reproduce
Enable Windows High Contrast: Shift + Alt + PrnScr
Expected result
Obsidian stays the same.
Actual result
All UI elements in Obsidian is effected by windows contrast
Environment
Operating system: Windows 10 Pro 21H1 Build 19043.1237

Obsidian version: V0.12.16 (Installer V0.12.15)
---
Additional information / Context
Used to use Windows Enterprise. I use High Contrast mode alot. When it is on, it does not impact Obsidian. PC just recently died. New Windows 10 Pro install, choco install'd all my programs, including obsidian. High Contrast Mode now turns all Obsidian UI elements black and white.
I'm not sure if it is Obsidian or my set up. Just posting, in case someone knows…
Before HCM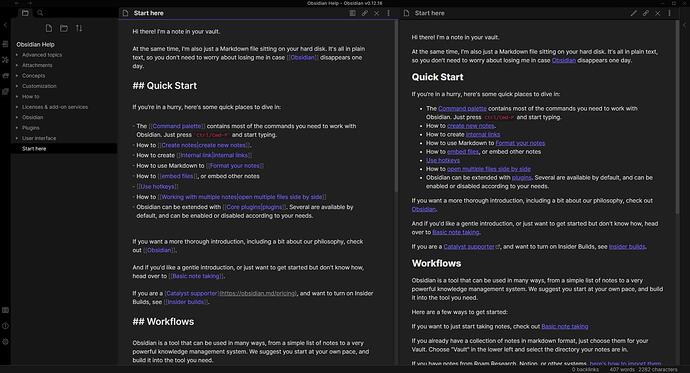 After HCM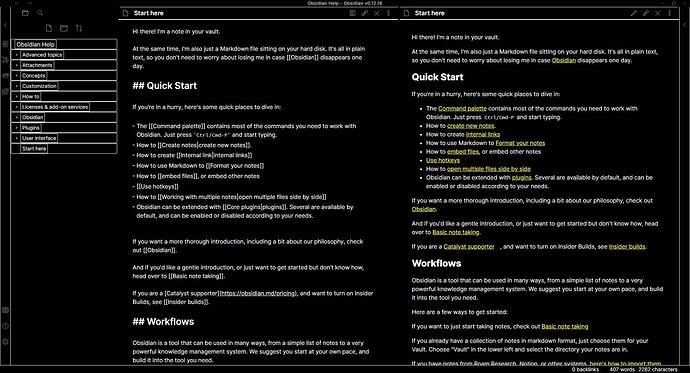 Win 10 HCM settings