What I'm trying to do
Trying to connect to remote vault from Obsidian desktop client on a Windows 10 Enterprise device. This is my work computer. I can successfully access the vault from my iPhone and my Windows 11 device.
Things I have tried
Community plugins are turned off.
I've uninstalled/re-installed.
Made sure nothing on my device was blocking Obsidian.
Added Obsidian as an approved application in Windows Firewall for both Public and Private networks (just in case).
Checked Windows Defender Firewall (should be the same but you never know) to confirm that obsidian traffic was listed as approved (it was).
Checked subscription status to make sure I was valid (I am).
Checked my other clients to make sure I was still syncing (I am).
Screenshots and things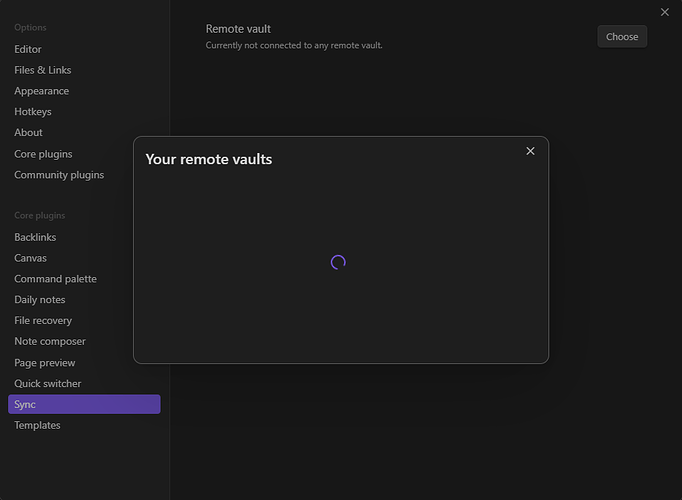 Any help is greatly appreciated. It's frustrating having to swap back and forth to my phone or personal computer to take a quick note of something I want to have for later. The cognitive switching is a bit annoying.