What I'm trying to do
Hi there, very new to Obsidian but loving the journey so far. I want to have a link (or embedded page) on my home page to key events, famous people commemorated on today's date. So for example, I have pages for every day of the year (I haven't created these yet so can be any format, but ideally something like Apr 5, Apr 6… etc).
On home page there would be a dynamic link that would go to the page that corresponded with today's date. Any tips?
Cheers
"On this day" Wikipedia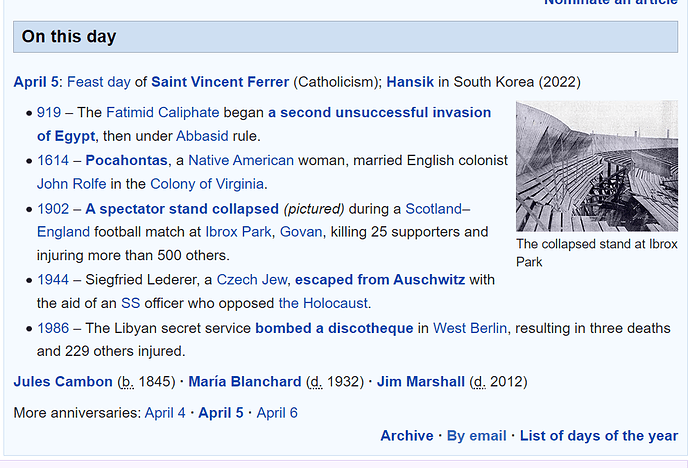 Things I have tried
(Note: this is a similar but not the same request but not the same as "On this day" for Daily Notes - Share & showcase - Obsidian Forum). I am not interested in seeing my own notes on a given day, but link to a specific note that is titled by date.