I am new to Obsidian and have only worked with very few core plugins and two community plugins. I now cannot install another community plugin and wonder what is the right way to proceed.
Things I have tried
I tried to install the community plugin Advanced Slides (v1.13.0), and get a pop-up window with the message 'Failed to install plugin "Advanced Slides".' However, directly afterwards, I could install and enable the community plugin Dataview.
I attach what the console shows for these two items.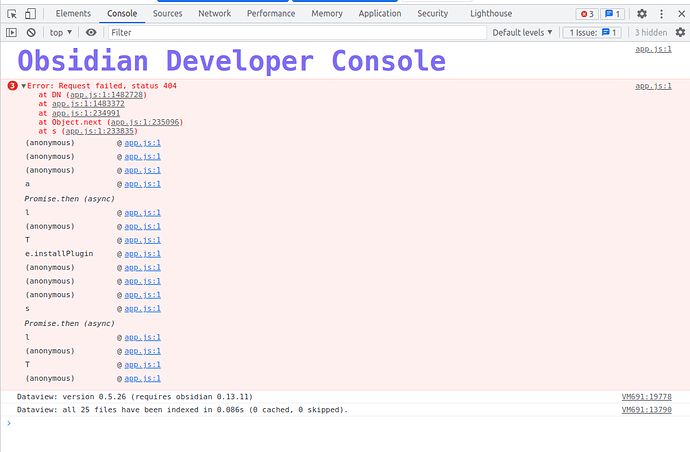 What is the correct way to proceed now? I have tried on a new vault as well. I have tried with the AppImage and with Snap (each v0.14.6). I am on Ubuntu 22.04.
What I'm trying to do