Hello all.
According to the four bullets on the pricing page, one of the benefits of the Catalyst license is access to a development channel.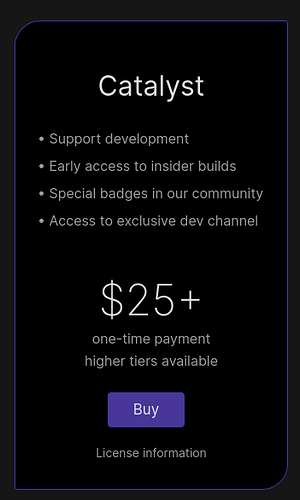 I'm interested in following Obsidian's development, and this sounds particularly shiny.
Did I miss any important text when breezing through the license payment process, besides the community badges?