Ever since upgrading to Android 13, I notice this strange Obsidian behavior on my Galaxy Tab. In the image you can see that there are many dots in a text. The interesting thing is that these dots keep multiplying over time while opening the file or working on it, to hundreds or thousands of dots.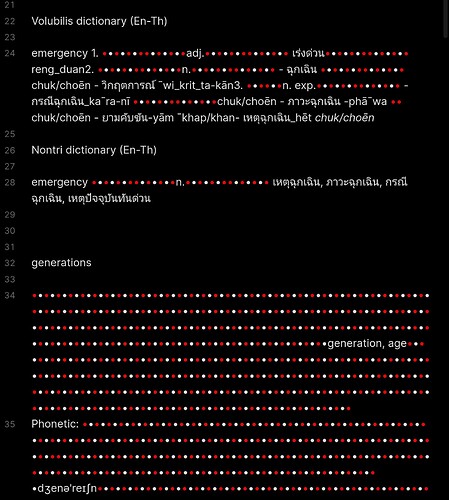 When I look at the file in an editor it looks like this…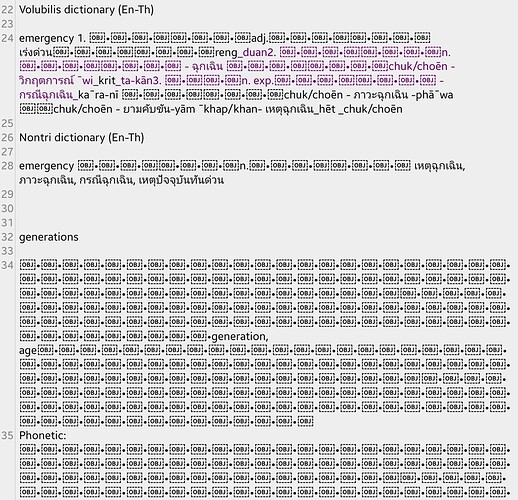 And when looking at the file in a Hex editor I see this…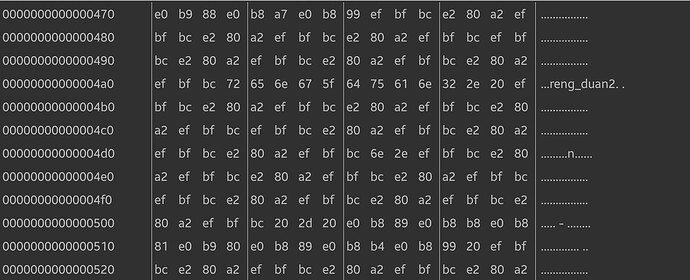 I have tried several things on my Galaxy tablet. Clearing the cache does not help. Neither re-installation.
I have scanned the tablet for malware and viruses but all was negative.
Synching the data to my mac, I still see the dots, but they do not multiply, and I can clean them up. Only have this issue since upgrading to Android 13. Has anybody come across this and how can I stop these dots from multiplying.
Any help is much appreciated.