I'm not sure whether this should be categorized as "Help" or as a "Bug". I find the following behavior very strange:
I can drag a note tab to the left-side bar (where we have the File Explorer, Search, Bookmarks, etc.). My original expectation is that, by dragging the note tab to the File Explorer, to a specific folder, it would move the note to that folder. But actually what happens is the note now opens as a "tab" on the side bar, with a note icon, just like the other tools there (File Explorer, Search, etc.). It really feels like this is an oversight and we shouldn't be able to do that!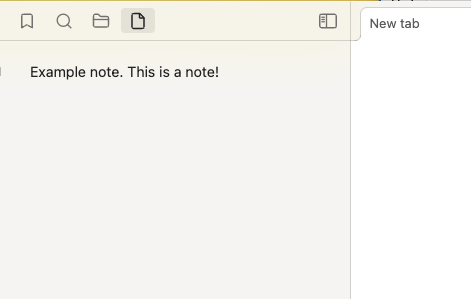 Is this intentional? Thanks.