UPDATED
Steps to reproduce
help vault, turn on vim mode
Create the following untitled note
position cursor after the first heading and before "some more text"

Press gj 2x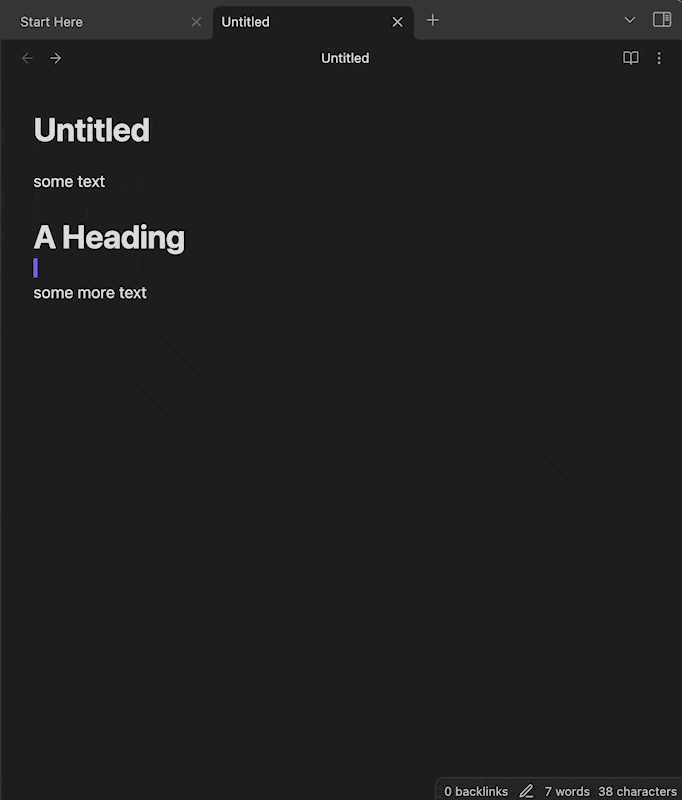 Expected result
Cursor is positioned at the bottom of the file.
Actual result
Cursor jumps to above the heading but below the first line
Environment
SYSTEM INFO:
	Obsidian version: v1.0.1
	Installer version: v0.15.9
	Operating system: Darwin Kernel Version 21.6.0: Mon Aug 22 20:19:52 PDT 2022; root:xnu-8020.140.49~2/RELEASE_ARM64_T6000 21.6.0
	Login status: logged in
	Catalyst license: vip
	Insider build toggle: on
	Live preview: on
	Legacy editor: off
	Base theme: dark
	Community theme: none
	Snippets enabled: 0
	Restricted mode: on

RECOMMENDATIONS:
	none

---
Additional information
This happens in both Live Preview and Source mode.
I believe this used to only happen with transcluded blocks at the end of a file pre-1.0.0
There are recent fixes for gj in the 1.0.1 release that appear to unlock this jumping behavior in all cases.