Things I have tried
My current setup involves this templater code in the readwise highlights section: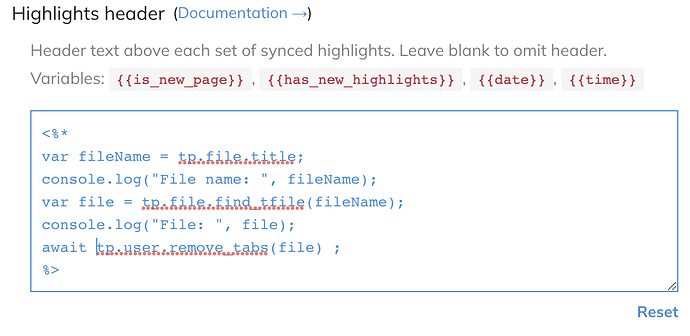 and this script in the scripts folder of my Obsidian vault: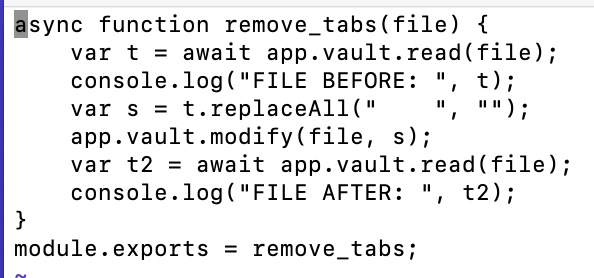 In theory… this should work.
If I app.vault.read the file after I app.vault.modify it to remove the tabs… I can see that the tabs are removed (see bottom left part of each console.log).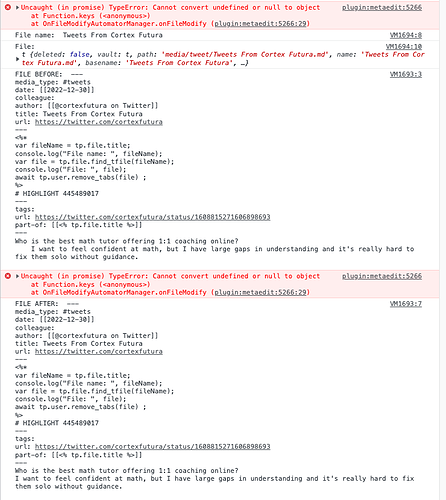 (Note: I don't think the TypeError from Meta Edit is relevant here.)
Yet, when I look at the file after templater has ran (and I know it has because the templater code is gone from the note), I see that the tabs are still there:

So, I'm stuck. Any ideas?
What I'm trying to do
Hey everyone. I noticed that the Note Refactor plugin doesn't work when there are tabs. Demo: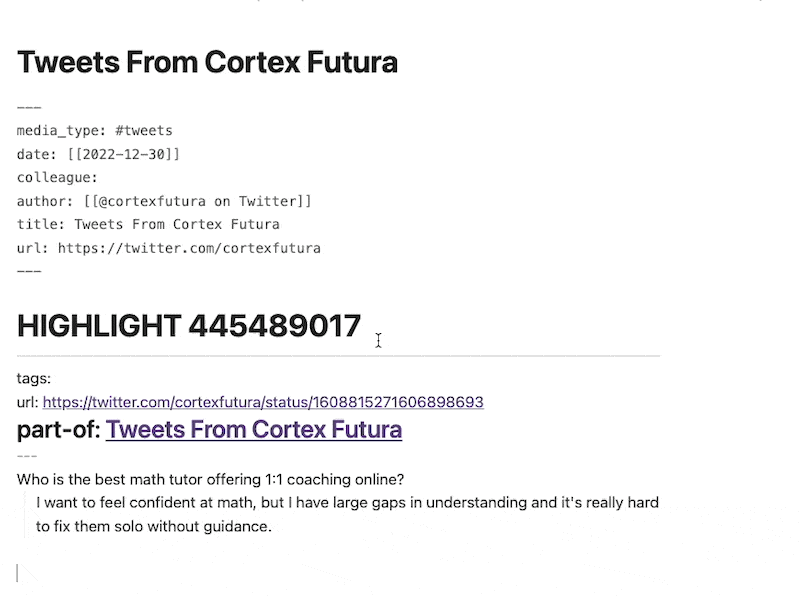 So, I want to remove all tabs in this note.
Except… this note was created automatically by readwise as an import.
I don't want to have to do this for every note readwise imports.
Hence, I want to leverage templater to do it automatically when readwise imports the note, for each note readwise imports.