I've been playing around with my Twitter bubble to find if the people I follow also follow each other. So I created a script to scrap twitter and format at obsidian structure.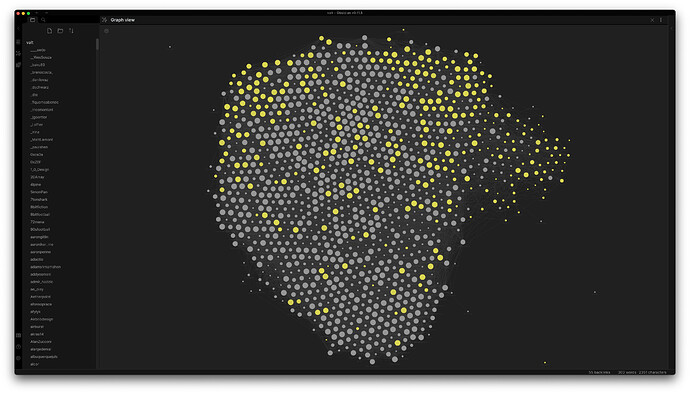 They're all filtered to see people who I follow.
Yellow dots are my friends (people that also follow me back).
The bigger the dot, the bigger the popularity or relevance they have in my network.
It is open source feel free to use it: