Things I have tried
I have tried to use the examples from here obsidian-tracker/examples at master · pyrochlore/obsidian-tracker · GitHub
What I'm trying to do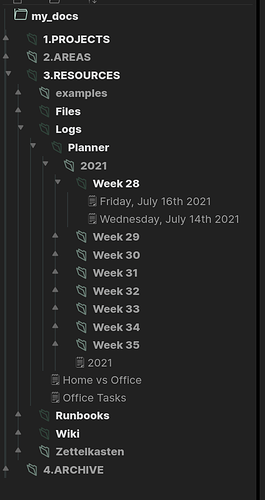 I am trying to create a page that would contain information using the Obsidian Tracker Plugin.
Here are my daily planning notes split in year and weeks folders
On each note, I have the *Tag Office and Home.
I would need to create a Pie chart that automatically gets updated based on those tags
Any suggestions ?
PS : the Tracker plugin could do that, I just cant figure out how to do that if the notes are in the folders …
See above