From Issue-based information system - Wikipedia:
The issue-based information system (IBIS) is an argumentation-based approach to clarifying wicked problems—complex, ill-defined problems that involve multiple stakeholders.[1] Diagrammatic visualization using IBIS notation is often called issue mapping.[2]: ix
This is this system's schema: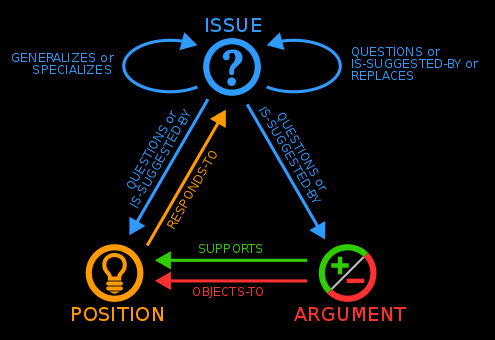 I wonder if anyone has worked on this topic? Can you share some tips? What is your work-flow?