When I open Obsidian on my 32'' 4K external monitor, both in edit mode and in preview mode, textwidth is very small and most of the screen is empty.
I use Obsidian 0.10.1 with deafult css but even earlier version had that problem.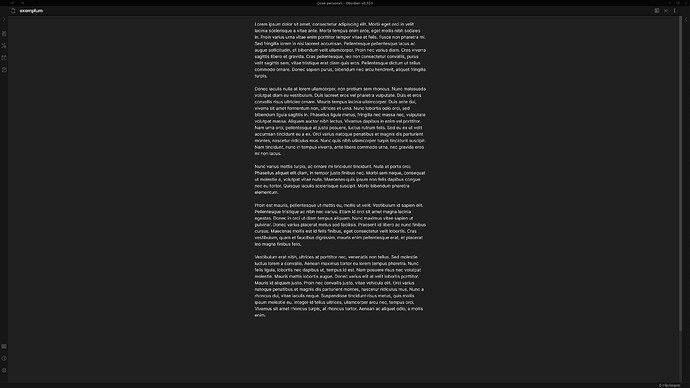 Is it a bug? If not, how could I set obsidian so that textwidth automatically enlarge?