Hey, i am currently exploring Obsidian and i noticed, when it type some text, followed by a new line followed by two dashes it is formatted like a heading.
So for example:
Test
--

Some more text

looks like this: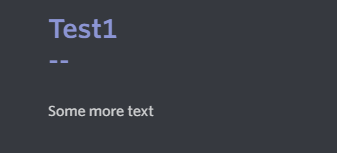 When i tried this in another online markdown editor, i didnt see any highlighting of the text.
Is there anything i am missing?