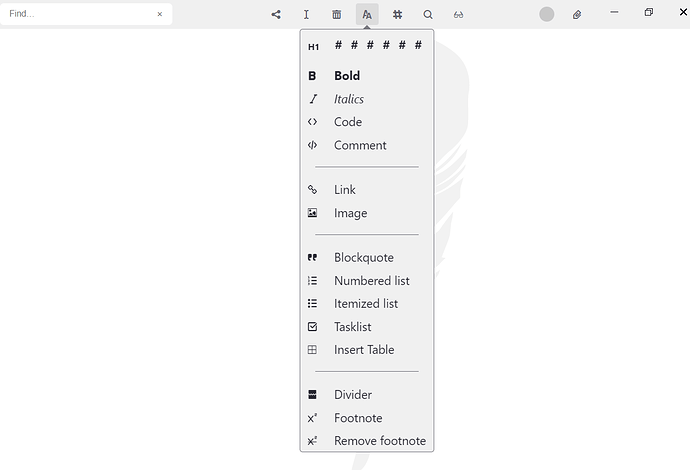 This is a feature available in Zettlr.
It would be great if we can have a button like this to format the text. I often forget the markdown commands and I have to refer to help. This comes as a downside as I have to leave the app to find help.
Having a button, a mouse click away, with all the basic options to format the notes will make the text formatting more seamless.
This will be especially handy to users who are new to the markdown experience (including me).